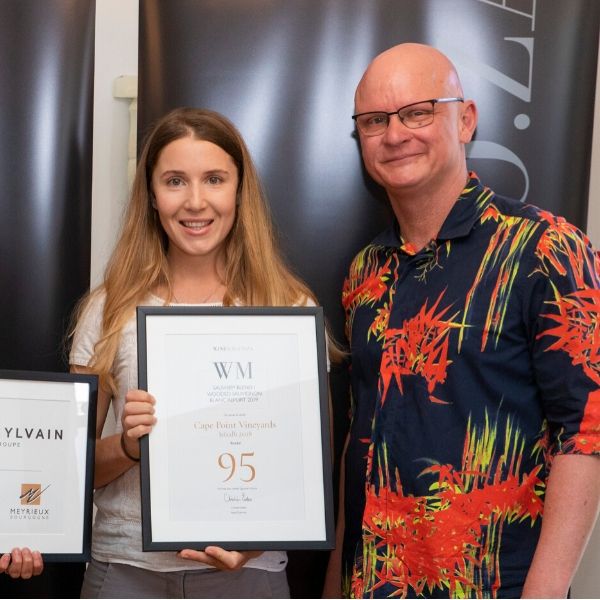 Winemag.co.za has undertaken a detailed examination of Sauv Sem Blends and Wooded Sauvignon Blanc on an annual basis since 2013. This year's findings were recently announced.
Cape Point Vineyards were announced as the winner of best blend overall for the Cape Point Isliedh 2018 and their Sauvignon Blanc Reserve 2018 was also in the top 5 wooded Sauvignon Blanc overall.
We invited Riandri Visser, winemaker at Cape Point Vineyards, to present not only her two winning wines, but also the other top scoring wines from this report.
"Sauvignon Blanc is South Africa's fourth most widely planted variety with 9 533 ha in the ground, the equivalent of 10.2% of the national vineyard. Unwooded examples, made for early release, have been hugely successful in commercial terms, but some can be accused of being a little simple. How to build greater complexity?
One way is to combine Sauvignon Blanc with Semillon. The template for such blends is Bordeaux, particularly Graves and Pessac-Léognan, these are some of the most characterful dry white wines in the world, and often made with recourse to barrel fermentation and maturation.
However, Semillon plantings are limited in South Africa, only 1 064 ha in the ground and therefore some producers are happy simply to use oak to achieve greater density and intricacy." – WINEMAG.co.za
So arguably, this is a tasting of the best examples of what can be done with Sauvignon Blanc to create wines with complexity and age ability.
Only 30 seats are available for this special tasting.
Booking is therefore essential